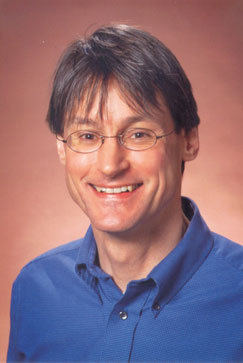 Martin Whitaker, M.D.
Martin Whitaker, M.D. is the Founder and Medical Director of Riverside Eye Center in Norway and Auburn, Maine. Dr. Whitaker is a comprehensive Ophthalmologist eye doctor who provides eye care for patients with cataracts, medical and laser treatment of glaucoma, medical and laser treatment of diabetic retinopathy, management of macular degeneration as well as routine eye examinations. As an engineer by training, he has a special interest in the application of new technology to diagnosis and treatment of eye problems and diseases and has incorporated many high technology testing instruments and treatment methods at Riverside Eye Center. These include diagnostic tools such as Ocular Coherence Tomography (OCT) and retina treatments such as Avastin, Macugen and Lucentis Injections for macular degeneration.
Prior to providing eye care in Maine, Dr. Whitaker received his Medical Degree from the University of Pittsburgh School of Medicine and completed a Residency in Ophthalmology at the Eye Institute of the Medical College of Wisconsin.
Dr. Whitaker is certified by the American Board of Ophthalmology, is a fellow of the American Academy of Ophthalmology, and a member of the Maine Medical Association. He is an active staff member at Stephen's Memorial Hospital in Norway, serving as President of Medical Staff for 2009, and at Central Maine Medical Center in Lewiston, Maine. He is on courtesy staff at Franklin Memorial Hospital in Farmington, Maine and St. Mary's Hospital in Lewiston, Maine.
In addition to his role as an eye physician and surgeon in Maine, Dr. Whitaker enjoys spending time in the outdoors with his two children. When time permits he is an instrument rated pilot who has a great interest in flying airplanes and helicopters.